Unforgettable Experiences
Find amazing things to do.
Anytime, anywhere.
Explore your dream location.
The rooftop of the world.
The Golden Triangle lets you travel through time from the realm of Mughals and Maharajas in the form of fairy-tale palaces and epic forts to the sophistication of a flourishing metropolis.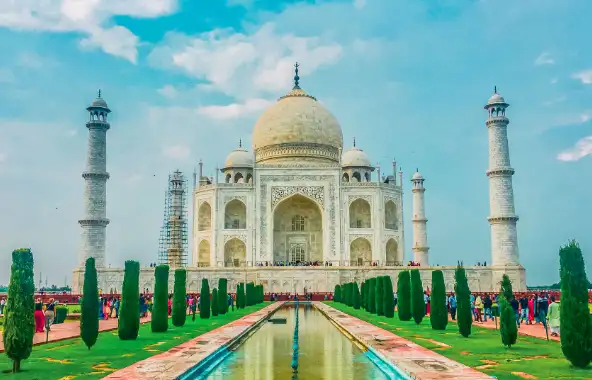 The rooftop of the world.
Trekking Tour with Experts
Get in touch and plan your dream travel.
What our Travelers are saying
My husband, son and myself spend 20 days in Dec 2029 in Himachal Pradesh with RBS travels. Muddasser made an excellent programme. let him know your requirements e g hotel types, places to visit. . Mudasser contacted us every day to make sure we r OK. Vehicle he provided was comfortable & spacious. His quote & mode of payment was good. Go with RBS and enjoy your holiday peacefully. I definitely recommend this family business for your holidays. Santos our driver is reliable. Thankyou Muddasser & Santos for everything.
We are very thankful to have met Mudasser and his family/team at RBS Travel. RBS Travels was recommended to me by a colleague who use them for business travel. I travelled to India in March 2019 with my 2 daughters, our first visit to India. The main purpose of the trip was to attend a friend's wedding just outside of Delhi. We had most of the trip planned before we engaged RBS Travels, so we used RBS Travels for the car and driver service only. Mudasser, could not have been more helpful. My arrangements were last minute, but still Mudasser ensured we had a car and driver available from the time we arrived in Delhi and for our tour of the Golden Triangle, also to Rishikesh and back. The cars and drivers were mostly excellent. We arrived in Delhi early morning, my luggage went missing so we were detained for quite a few hours at Delhi airport. Mudasser and the driver kept in contact via sms as I struggled through my luggage drama. Mudasser and our driver were very helpful to ensure we didn't fall into the tricks of Delhi scammers. We spent 4 days with driver, Sonu, who was fantastic. We had a list of places to see but didn't know in what order it made sense – he was great in taking to the places, including some we didn't know about, to optimize our time – AND he escorted us in places he felt we might be vulnerable. From Delhi we spent a week exploring the Golden Triangle using a different driver. Throughout the trip Mudasser continued to check in to ensure everything was going well. I highly recommend RBS Travels, and will be using their services for my next trip to India.
Outstanding Service I can give nothing but praise for RBS Travels. We are two women travelling from Australia and explored Rajasthan for three weeks. From the first contact we had – the planning stages – Lateef assisted with all of our quirky travel desires and showed never ending patience with our ever changing plans. He promptly answered every question we had. In fact either Lateef or Mudasser were contactable at any hour – amazing service – not normally found. Our driver Irshad was fabulous – professional yet friendly, knowledgeable and enthusiastic. We got along so well he has become a mate. We enjoyed our time with them so much that we decided to extend our trip with them. Unfortunately due to family illness at home we needed to cancel that extension. The manner in which Mudasser dealt with the refund was compassionate and I've had much contact since sending best wishes for my family situation. RBS's prices were also very reasonable and a major factor in us choosing them. The car we were provided with was large and extremely comfortable – exceeding our expectations. I would highly recommend this charming family business. Their care, attention to detail, and kindly concern are real winners. I'll be back.
Bird of courrage
2019-03-31
I have no hesitation in recommending RBS Travel for your travel needs in India. Lateef was very patient during the planning process of our holiday rearranging our itinerary as we so desired. From the moment we met Irshad our driver we felt comfortable with him both as a human being, and for his driving skills. After 21 days travelling around U P & Rajasthan we now consider Irshad our friend. We were so happy with our trip that we booked an additional 7 day tour up north, but unfortunately due to illness back home we had to cancel and we received a full refund without any charges. Thank you Mudassir for handling our situation with such care & compassion. Hotel Mandawa Haveli In Mandawa, and The Raj Niwas Palace In Dholpur were two of the more old worldly style hotels that were chosen for us. How wonderful it was experiencing a little of the past. Thank you to all concerned at RBS for making out trip memorable
I am organizing Tours for individual and groups all around the world and never seen such good organization and reactivity like the one of Mudassir and his all team. Everyone in our group was looking for something different and Mudassir managed to find a solution for everyone at the right moment for a reasonable right rate. He can customize a tour and experienced with the last minute change. His customize tour in Delhi, Himalaya, Kerala, Rajasthan as all over India was really great as He provided us always good hotels with good restaurants and cars with working AC. Thanks for all Mudassir and just keep on as it is.
Thank you again very much for your support and help for our trips and tour in India. Everything was very good and professional. We enjoyed everything very much. For the next time for sure we will choose you again. Geetings from Sufiland
RBS travels gave my family wonderful service whilst we were in India. I fully recommend Lateef and Mudasser to arrange travel details in India. We found them to be friendly, welcoming and competent. Everything went as they had organized for us with no problems.
I had an amazing experience with this company.Mudsser put together a perfect 12 day trip around India for me and my friend at a very good price.Our driver Mr Jeet went out of his way to make sure we are safe and took us everywhere we wanted to go. Mr Latif Mudsser's father was a very kind geltelman who made sure we had our tea when we visited their shop which by the way has the best shawls and scarves I found in India. I couldn't of asked for a better travel services and I highly recommend this company we will definitely use RBS travels when we go back to India. Thank you Mr Latif Mudsser and Mr Jeet for making our trip to India so special!
Linda Hilberdink
2019-03-05
RBS Travels offered me great travel service and expertise when I was in Delhi for some days. Real value for money as you will be sure to get the best guides, hotel recommendations and they are auch a friendly people. Even if you are for a short stay in Delhi, they will pick you up from the airport and will arrange your customized tour!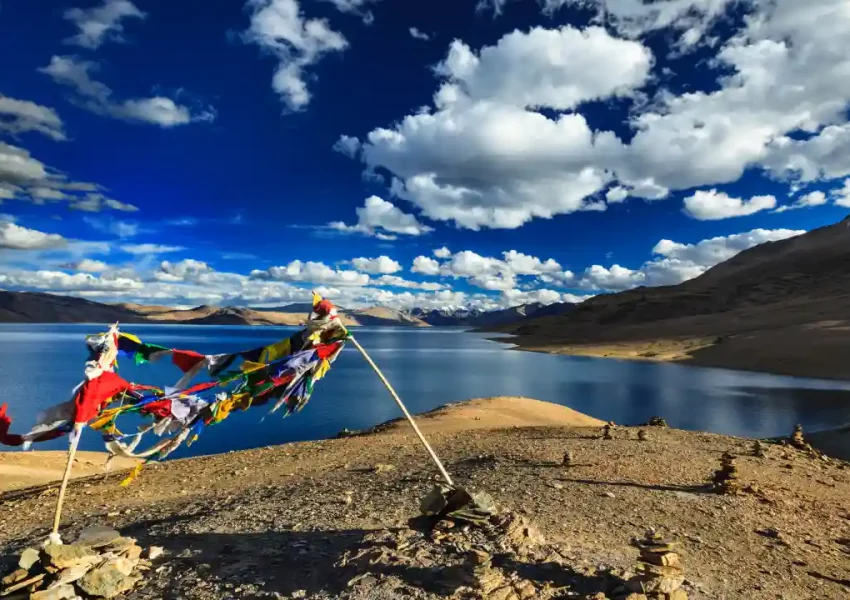 Ladakh, a high-altitude desert in the northernmost part of India, is a place of immense beauty and spirituality.…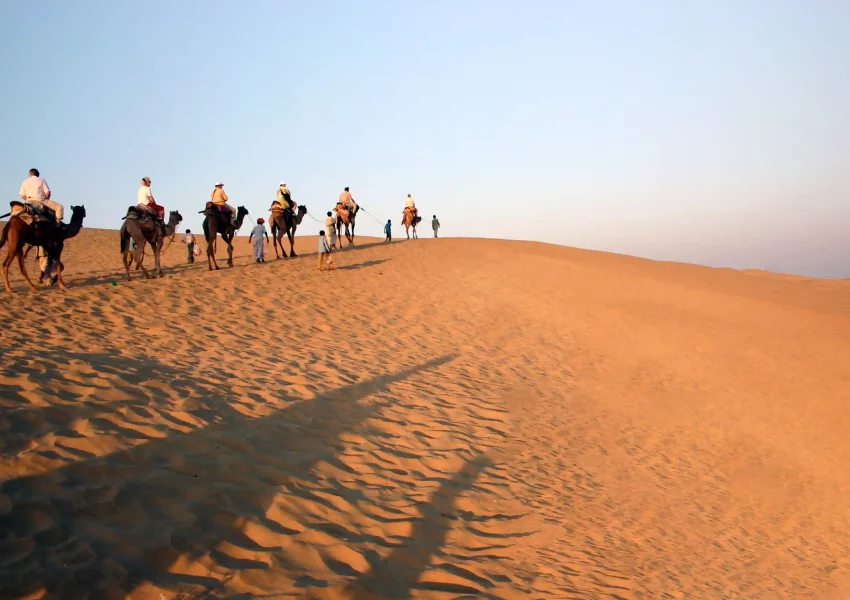 During the Golden Triangle Gallery tour with RBS Travels, you will get to explore three of the most…